Free print and play retro cards!
Home Computers
Jumping on the bandwagon of Cards Against Humanity Family Edition I'm here to announce that you can download a free print and play version of the Home Computers retro collectible cards / trump card game ;)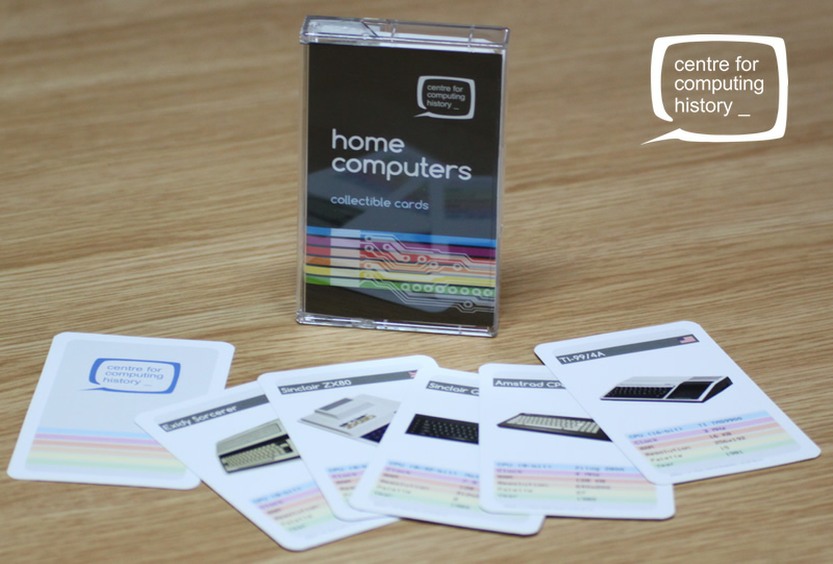 Background
Back in 2015 I ran a kickstarter project to create cards each featuring retro computer stats. I wrote a little script which generated the card layouts, crowdsourced stats, and delivered the project!
Later I donated the designs to Centre for Computing History to sell with all proceeds to their charity preserving retro machines for education and fun. You can buy a professionally printed pack in a cool cassette box today from their online store!
Talking with the museum this week we agreed to make a print and play available too. So you can also download a version for free at the link below and print at home.
Enjoy!